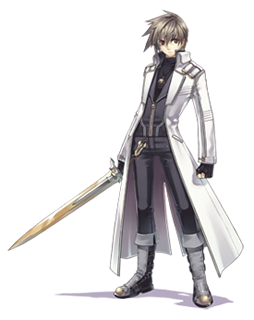 LEONHARDT
An impoverished aristocrat who serves as an assistant official of the Gridamas Frontier garrison.
He's called 'Leo' by his friends and also known as 'Golden Leo' because of the way he fights with his golden sword in battle.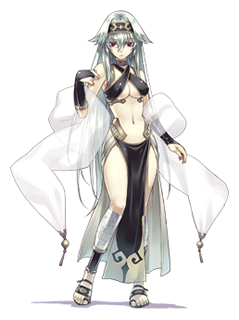 DYSHANA
A mysterious female who appears in Leonhardt's dream to tell his fate and provides him with power in exchange for becoming the Spirit Vessel.
As a "Ryulent", a race known to possess ancient knowledge, her abilities are incredible.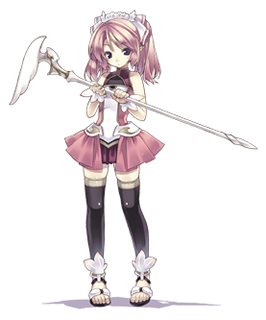 ELLIS
A high elf girl which is something of a rare breed these days. When she visits Mimas, she gets caught up in the Gridamas's invasion and meets Leonhardt who saves her life.
She's friendly and has strong opinions for her age, maybe because of the responsibility she holds as a high elf.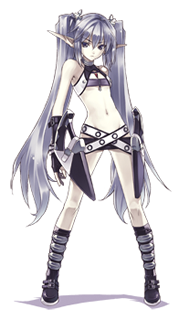 FYURIA
Originally from the Frontier, her village was destroyed during the Gridamas's invasion. She fights against the Gridamas with the survivors to avenge her lost parents and friends and ends up being helped by Leonhardt.
She dislikes him at first because of her mistrust of humans and the hate she feels towards the Gridamas. However, gradually she opens up to him as she witnesses his acts of kindness towards those who are weak and suffering.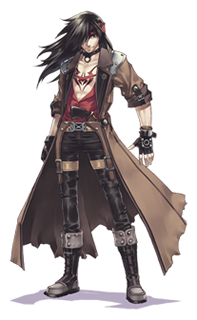 WINFIELD
An outlaw who wishes to gain power. His actions may sometimes be excessive, but he has a strong sense of justice. He can't abandon people who need help. He meets Leonhardt during his revenge mission and decides to join him on the journey.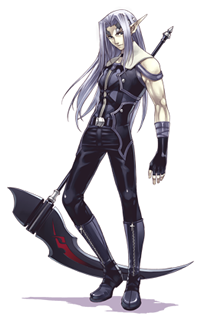 Zerva
He is the leader of the Resistance against Gridamas in the Frontier. He was separated from his sister Fyuria when the Guerrilla band he was leading was destroyed.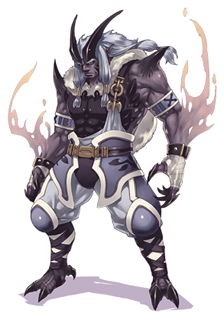 Borgnine
A larva summoned by Ellis. He serves as Ellis' guardian. Despite his monstrous looks he is a loyal companion to Ellis.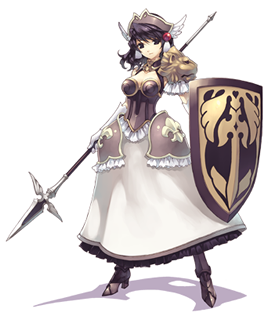 Elaine
An officer in the Gridamas army. She was engaged to Leonhardt as a child, but this arrangement was cancelled when her family was destroyed.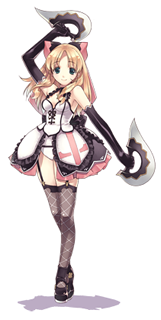 Luana
Luana was orphaned in the Gridamas invasion of the frontier. She moved to Rigulus, where she makes a living as a travelling entertainer.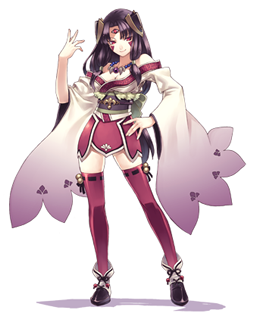 Vira-Lorr
Unlike most Onetles, Vira-Lorr does not hide her third eye. Although she is a fortune teller, she has lost her powers and now her visions only show Leonhardt.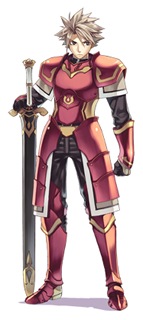 Ladius
An officer in the Grugund Army, Ladius is the son of Leonhardt, who was adopted into House Busser. The recent death of his foster father, Howell Fon Busser, has plunged Grugund into civil war.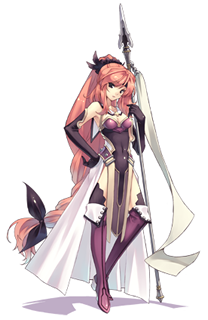 Valeria
Valeria is an officer in the Grugund Army and a childhood friend of Ladius. She is well respected by her compatriots in the Grugund Army.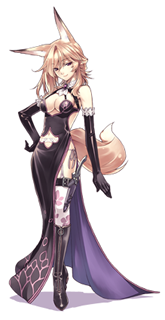 Sherufanir
The child of a neocolum father and a human mother. Her mother was cast out because of this relationship. She is currently aiding a rebel group in Grugund.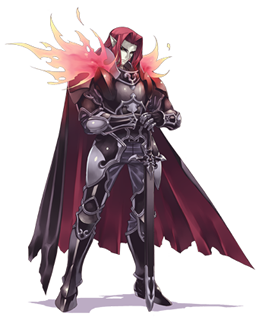 Vashtor
A mysterious warrior who has lost his memory. He was found on a beach by Ladius. To repay Ladius for his kindness, Vashtor has stayed by him, acting as his guardian.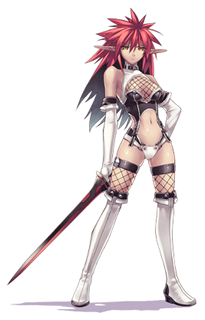 Lavinia
The child of a high elf chief and a dark elf woman. Because she takes after her dark elf mother, the elves have cast her out.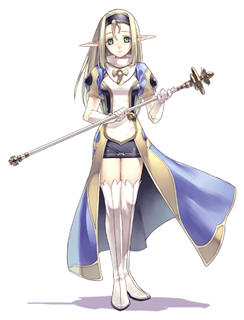 Faina
Lavinia's younger sister. She takes after her high elf father and is viewed as a potential leader. However, she is prone to illness and longs to see the outside world.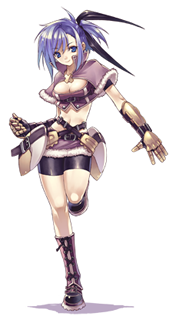 Noah
An adventurer by trade, Noah is brave and impulsive. Despite her considerable adventuring skills her sense of direction is poor.